COVID-19 Information


January 1, 2022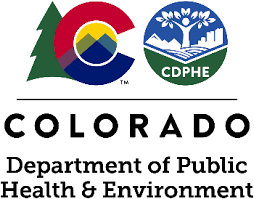 FOR IMMEDIATE RELEASE: 11/9/2020
Newest COVID-19 model indicates Colorado hospitalizations are increasing more sharply than previous predictions
Avoiding surges in infections and hospital demand over the next two months will require a substantial and rapid increase in transmission control
The Colorado Department of Public Health and Environment (CDPHE) and the Colorado School of Public Health released an updated modeling report showing hospitalizations from SARS-CoV-2 are increasing more sharply than last week's projections. Keeping hospitals at or below demand capacity will require substantial and rapid action to prevent transmission. People should only interact with members of their own household, avoid gatherings, stay home when they are sick, wash their hands, physical distance, and wear a mask.
Colorado has now reached the greatest number of COVID-19 hospitalizations we have had to date, exceeding our peak in April. We reached this even faster than the modeling predicted. If the epidemic curve is not bent, Colorado could surpass intensive care unit (ICU) capacity in late December instead of January as reported in last week's modeling report. If contacts increase over the holidays (for example, due to gatherings between multiple households), surge capacity could be required in mid-December, unless transmission is reduced.
The latest modeling provides projections based on COVID-19 hospital census data through November 2, 2020. The models are based on Colorado data and assumptions based on the current state of the science.
Key findings from the report:
Hospitalizations continue to rapidly increase. On the current trajectory the limits of current ICU capacity may be reached in late December. If spread of infections increase over the holidays due to, for example, social gatherings, ICU capacity could be exceeded in mid-December.
Avoiding peaks in infections and hospital demand over the next two months will require a substantial and rapid increase in transmission control. The magnitude and timing of reductions in transmission will determine the severity of COVID-19 in Colorado in the months ahead.
The probability of encountering an infected person in the population is higher than it was at any point since SARS-CoV-2 arrived in Colorado. In some counties, like Denver, the virus is spreading even faster at a rate of approximately 1 in 100 Coloradans.
Using an extended modeling approach that includes case data, we estimate that transmission control has declined for all age groups. Individuals aged 20-39 have the lowest estimated level of transmission control. Notably, transmission control estimates continue to decline in the oldest age group (age 65+) suggesting they are increasingly becoming infected with the virus, leading to growth in hospitalizations in this high-risk group.
The Colorado School of Public Health (ColoradoSPH) assembled the expert group that works with the state on modeling projections. The group includes modeling scientists at the ColoradoSPH and the University of Colorado School of Medicine at the CU Anschutz Medical Campus, as well as experts from the University of Colorado Boulder, University of Colorado Denver, and Colorado State University.
All previous modeling reports are available on the Colorado School of Public Health's COVID-19 website.
The Colorado modeling team began using a new "transmission control" indicator in mid-October to describe the collective impact of all policies and behaviors on the spread of SARS-CoV-2. Transmission control captures ALL behavioral and policy changes in response to the SARS-CoV-2 pandemic including mask wearing, physical distancing, improved ventilation, working from home, contact tracing (including both isolation and quarantine), moving activities outside, and any seasonal impact. This approach has the advantage of requiring fewer assumptions and increasing accuracy for the Colorado model. In technical terms, the transmission control parameter describes the percent decrease in effective contacts between infected and susceptible individuals compared to pre-pandemic behavior.
The state will continue to review data and model findings as the pandemic continues to inform policy decisions.
Continue to stay up to date by visiting covid19.colorado.gov.

For Immediate Release
Monday, November 9, 2020
Conor Cahill |conor.cahill@state.co.us
Gov. Polis Provides Update on State's Response to COVID-19, Urges Coloradans to Step Up & Do Their Part to Slow Spread of Deadly Virus
DENVER – Today, Governor Polis provided an update on the state's response to COVID-19.
"Colorado is issuing a requirement to wear a mask indoors for the next 30 days, and as hospitalizations increase everyone needs to do better by socializing only with those who you live with, wearing a mask and staying six-feet apart, so we can get our numbers under control. Early in the pandemic you heard me talk about using a scalpel instead of a sledgehammer — and that's exactly what we're doing now," said Governor Polis. "Each community in Colorado is experiencing this pandemic differently and we want to be precise in our methods. We also have significantly more information and better tools at our disposal than we did in March, and people know what to do, we just need to do it. Together, I know we can get our state back on track and save lives."
Throughout the pandemic, the State has developed better understanding of how the disease is transmitted, including the efficacy of masks in preventing transmission. The State has also increased access to testing, like that available at one of the State's free, quick and easy testing sites, increased its supply of personal protective equipment (PPE) for frontline workers and scaled up hospital capacity while consistently working to update safety guidelines and restrictions around the data and science.
As mask wearing is a scientifically proven way to help slow the spread of the virus and help save lives, the Governor announced that the State would be extending Colorado's statewide mask order for an additional 30 days.
The Governor continues to urge all Coloradans to take three key steps to help save lives and prevent the spread of this deadly virus:
Interact with only those in your household – This means all Coloradans need to do their best to avoid any social interactions with friends and family outside of their homes throughout the month of November.
Keep your distance – Just because an individual is wearing a mask doesn't mean they aren't at risk if they are interacting with others in close proximity. Coloradans have to do a better job of staying six or more feet away from others.
Wear a Mask – The numbers are clear. If an individual wears a mask, they have a much lower risk of getting or transmitting the virus.
Governor Polis emphasized that progress has been made in preventing and treating the virus, and discussed the recent announcement about a vaccine. Colorado submitted the State's COVID-19 vaccine plan to the Centers for Disease Control and Prevention in October. Coloradans must continue to exercise caution and follow public health best practices.
In an effort to do its part to change the trajectory of this virus, state employees, with limited exceptions, in counties with orange or red level incidence will be working remotely through at least the end of November. The Governor also urged local governments and businesses across the state that can do the same to please do so to help slow the spread of the virus.
10/27/20: We are seeing an increase in Covid-19 cases in the District. Please remember to wear a mask in public settings, social distance & avoid large gatherings. Remember if hospitals are filled with Covid-19 patients their ability to treat heart attacks, strokes & trauma is severely compromised. There is a limited number of ICU beds.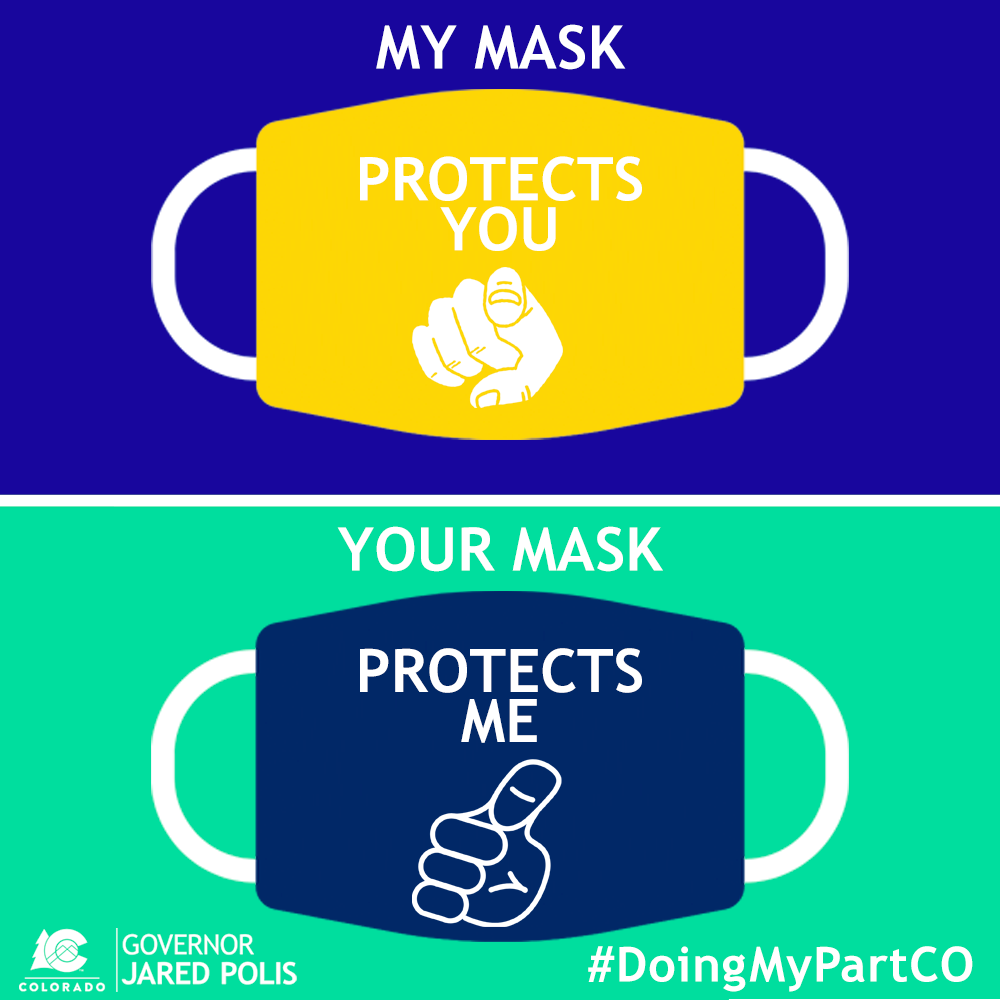 For information please use these links:
CO-HELP is Colorado's call line for the novel coronavirus (COVID-19).  People who have general questions about COVID-19 can call CO HELP at 303-389-1687 or 1-877-462-2911 for answers in many languages, or email them at COHELP@RMPDC.org for answers in English.


          Dedicated Transport Ambulance                                                                                                                                                        Suspected COVID-19 Patient, Along US 24