Click below for latest updates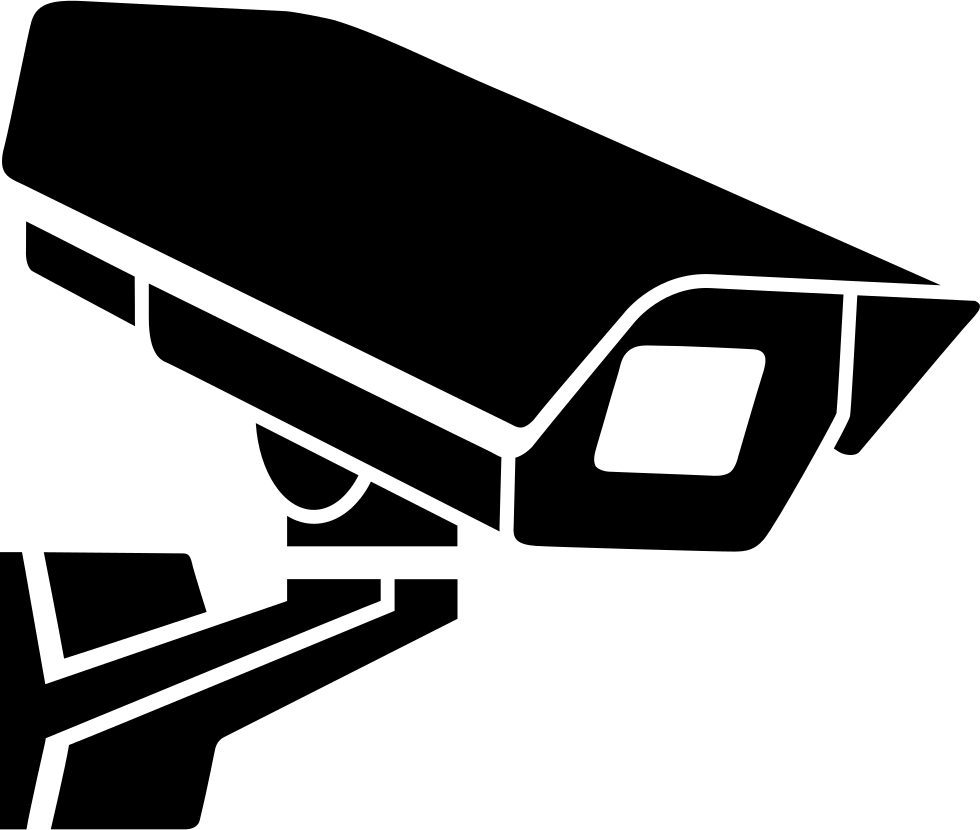 CDOT Camera @ HARTSEL…click on left arrow to view our station (right side of view)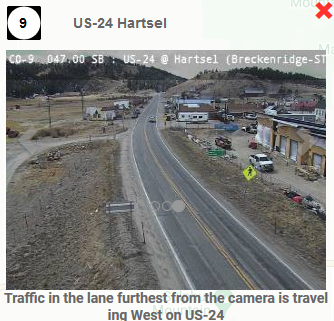 Design and project supervision: Davis Partnership Architects
Preliminary artist rendering of the South Park Ambulance District Stations to be constructed in Hartsel & south of Jefferson on US285.
The landscaping will utilize native plants and natural grass common in South Park that will not require supplemental watering.
The Hartsel Station is currently under construction with an estimated completion in early June 2021.
Currently finalizing acquistion of property near Jefferson. Going through the Park County planning and approval process. Construction to start   late May 2021 with estimated completion December 2021.
HARTSEL STATION PROGRESS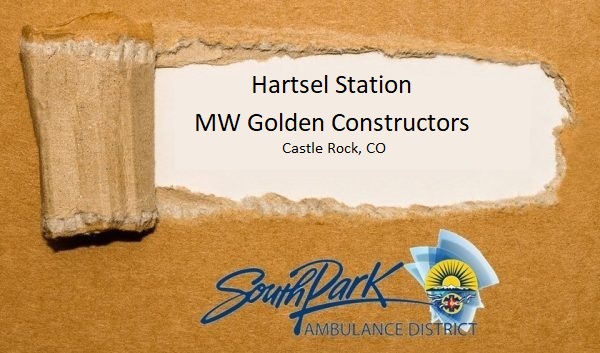 Hartsel Project General Contractor: MW Golden Constructors.
October 25, 2021
Covid has impacted construction time-frame. Getting close to opening. On budget.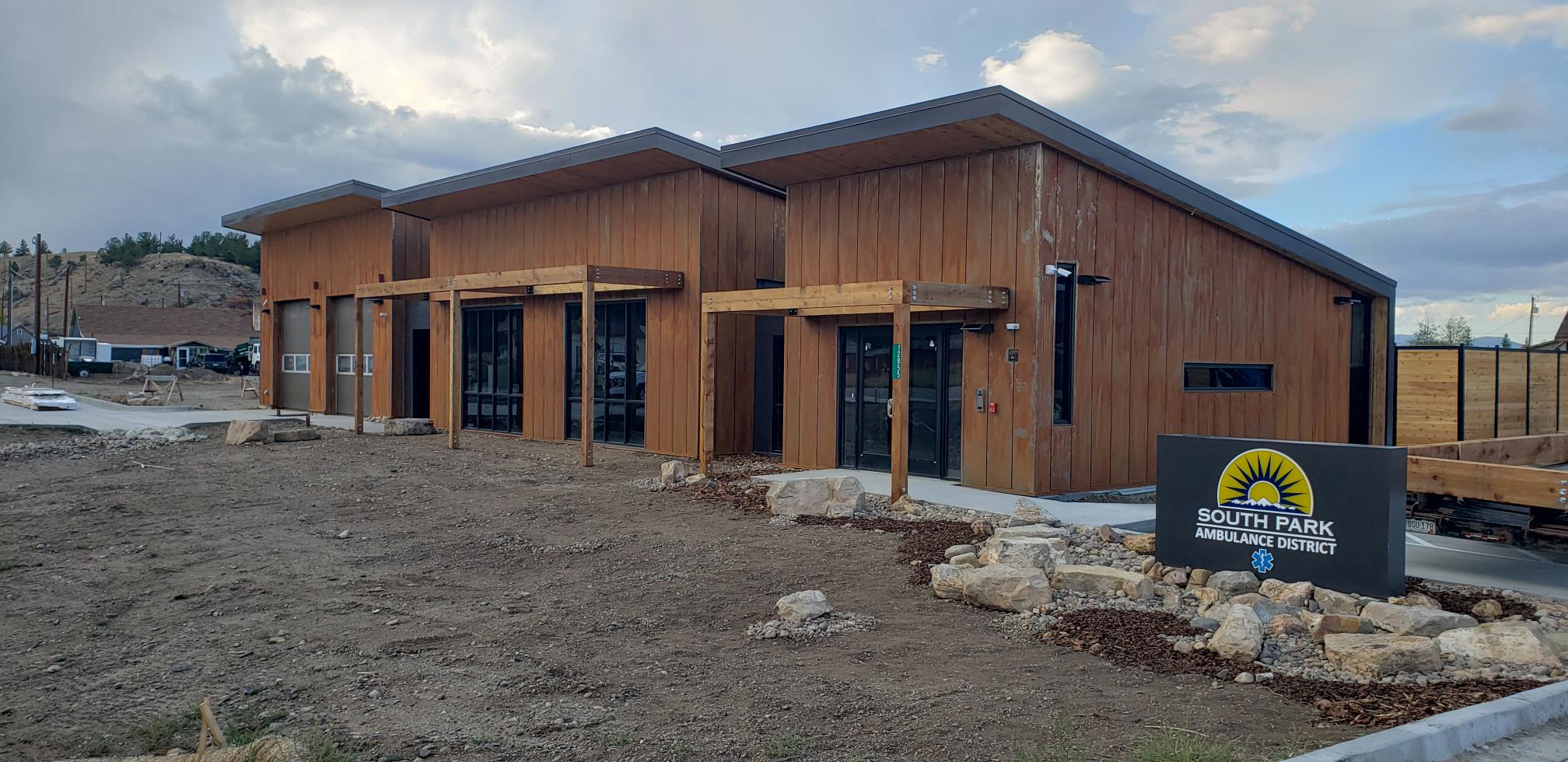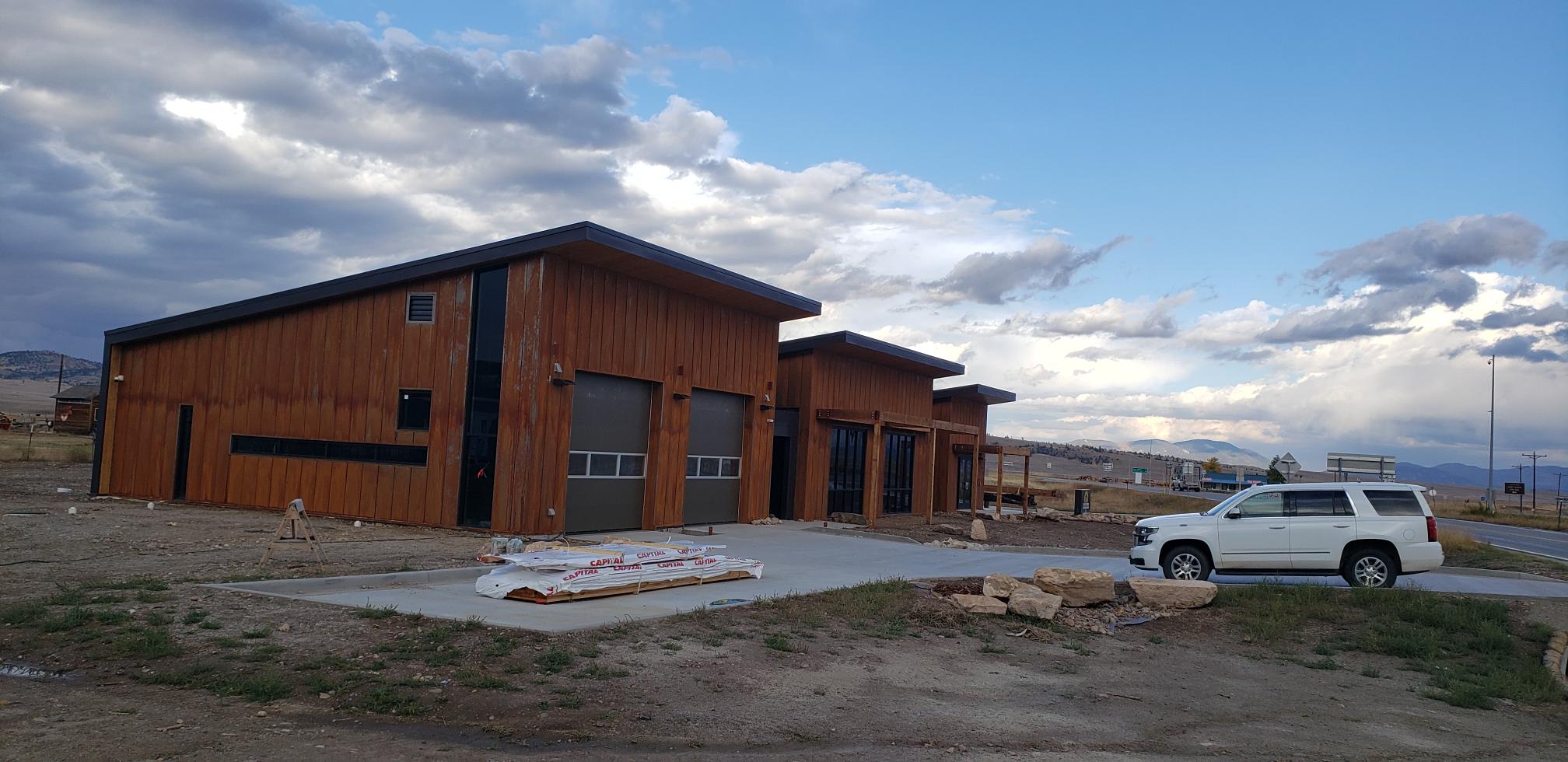 August 16, 2021
Next up for the exterior will be construction of the front canopies. Finish work continues inside. The raw steel in this photo is designed to rust to a certain point. The color will dramatically change during that process.

July 12, 2021
Nearing completion of site work and concrete. New siding & roofing contractor on site and everyone should be seeing progress on the exterior look. Other than a delay in completion with previous company there are no additional costs to the District for making the change. Finish work on the interior is progressing.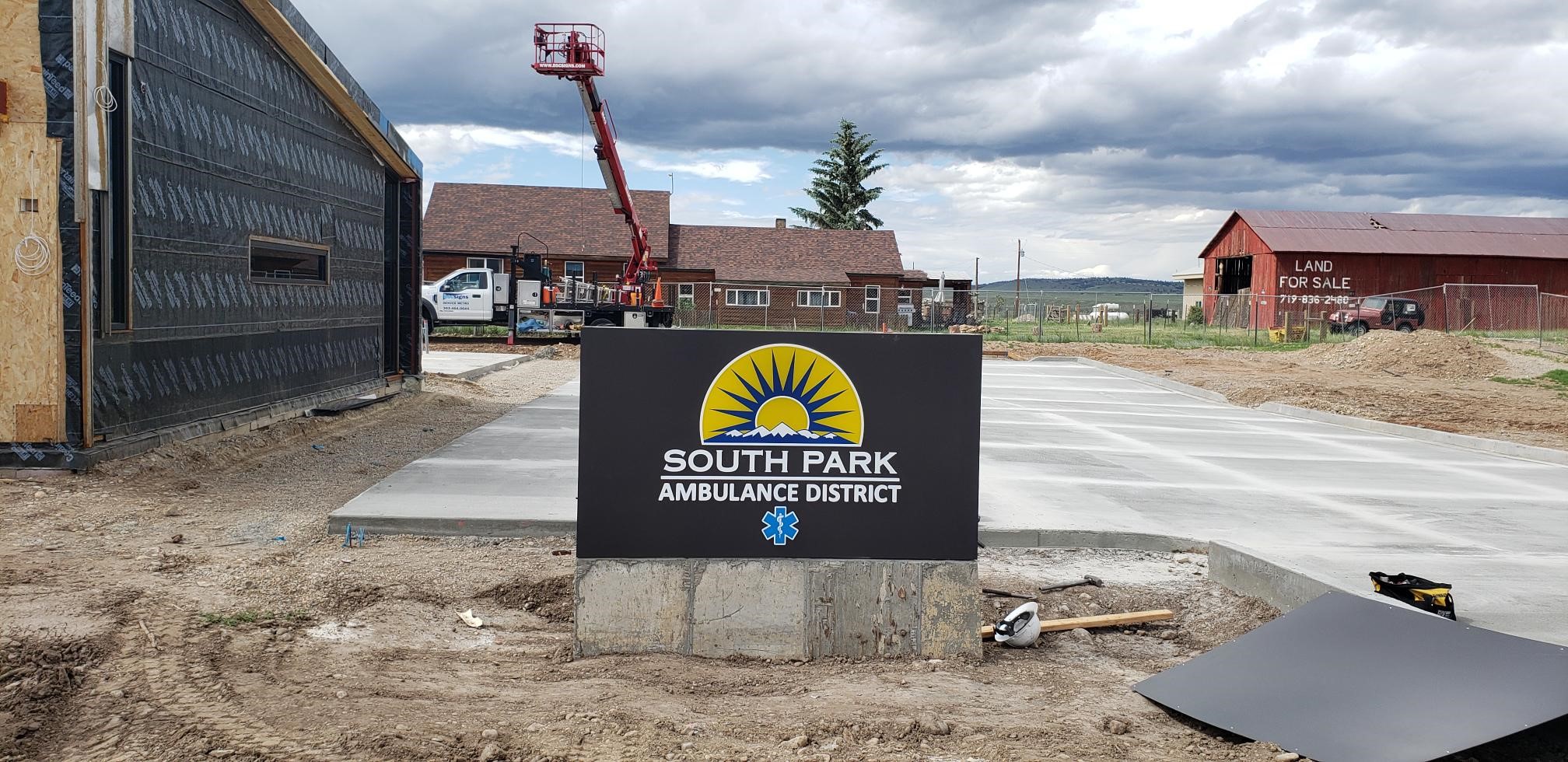 May 21, 2021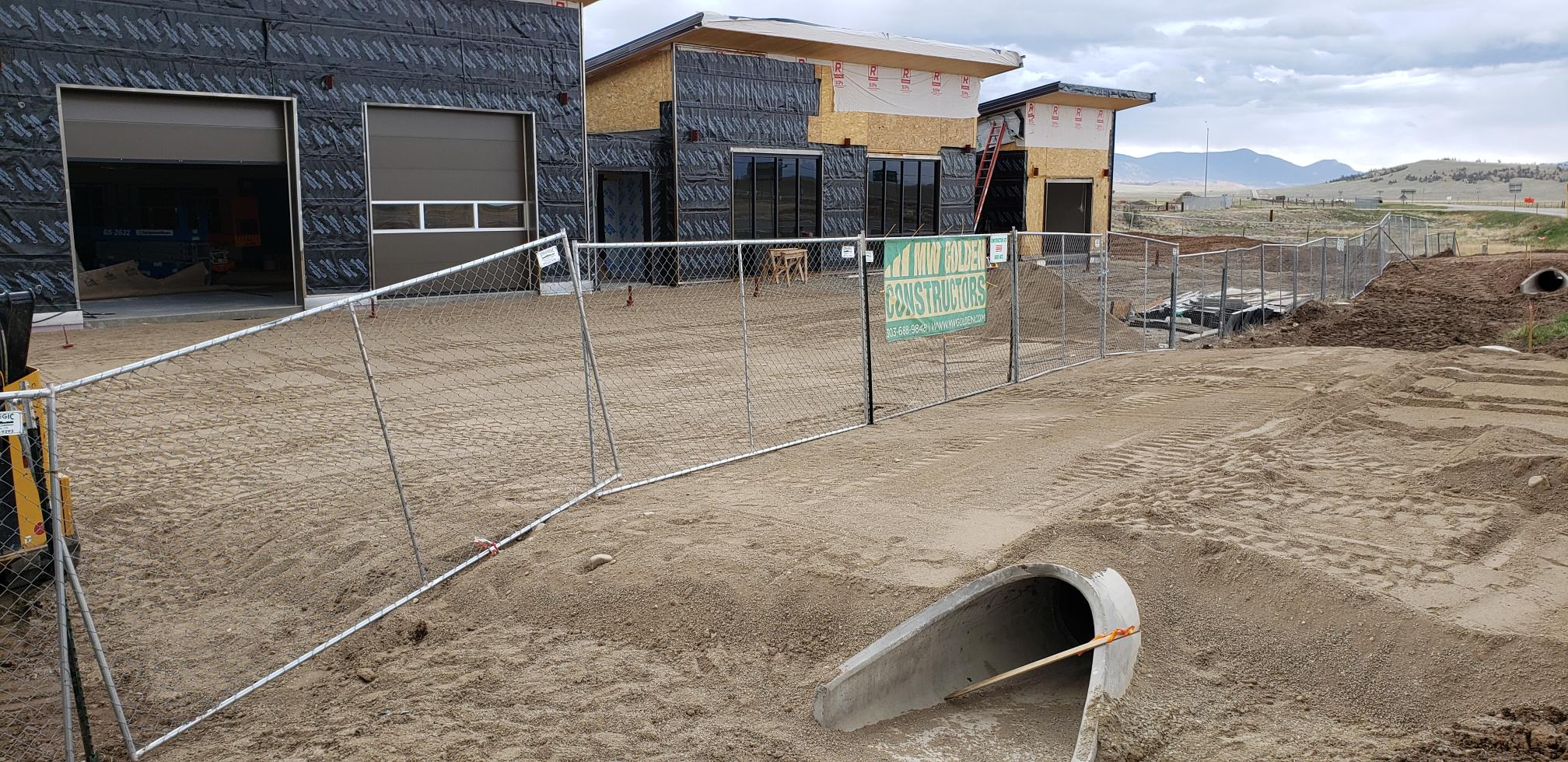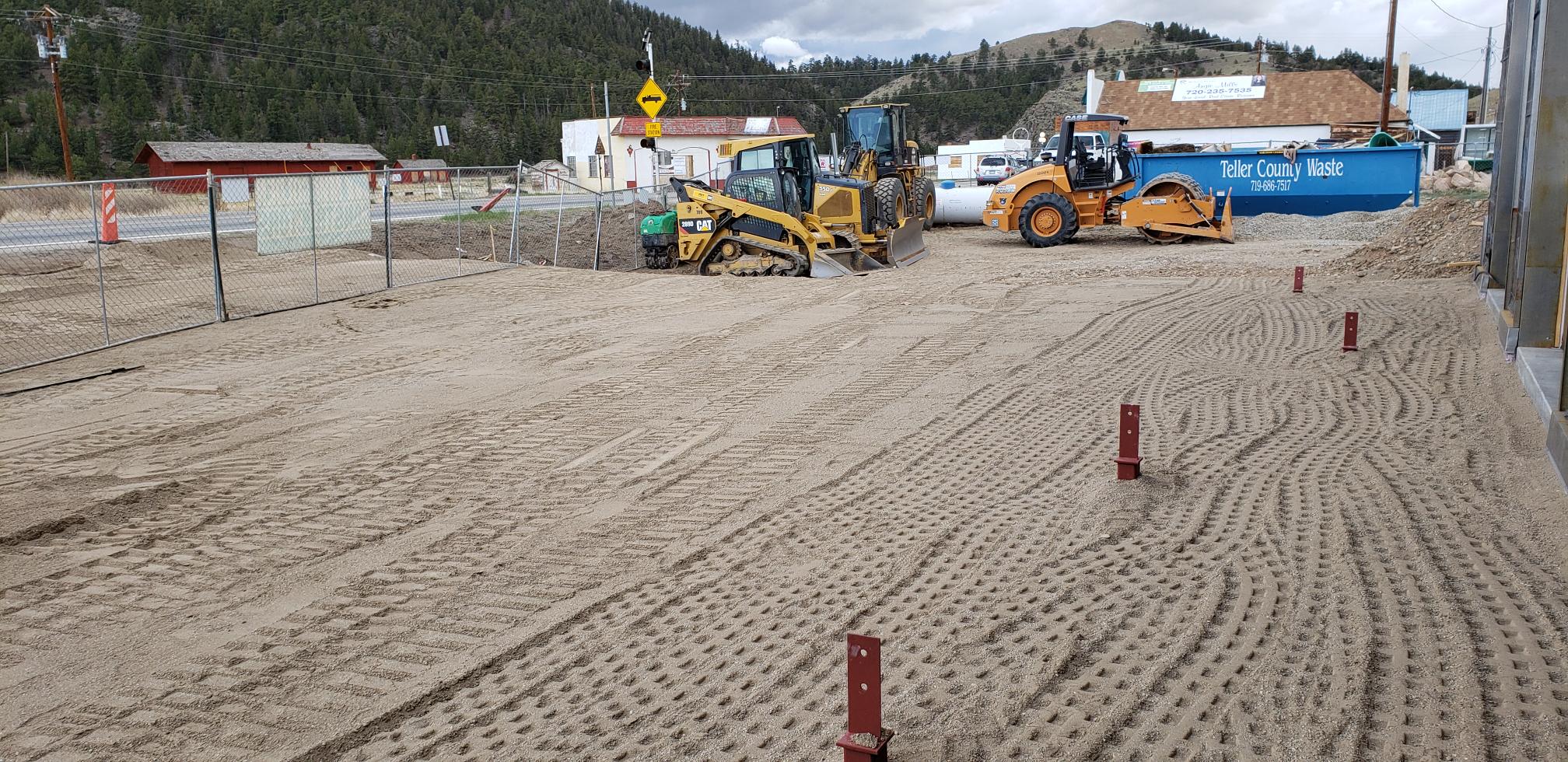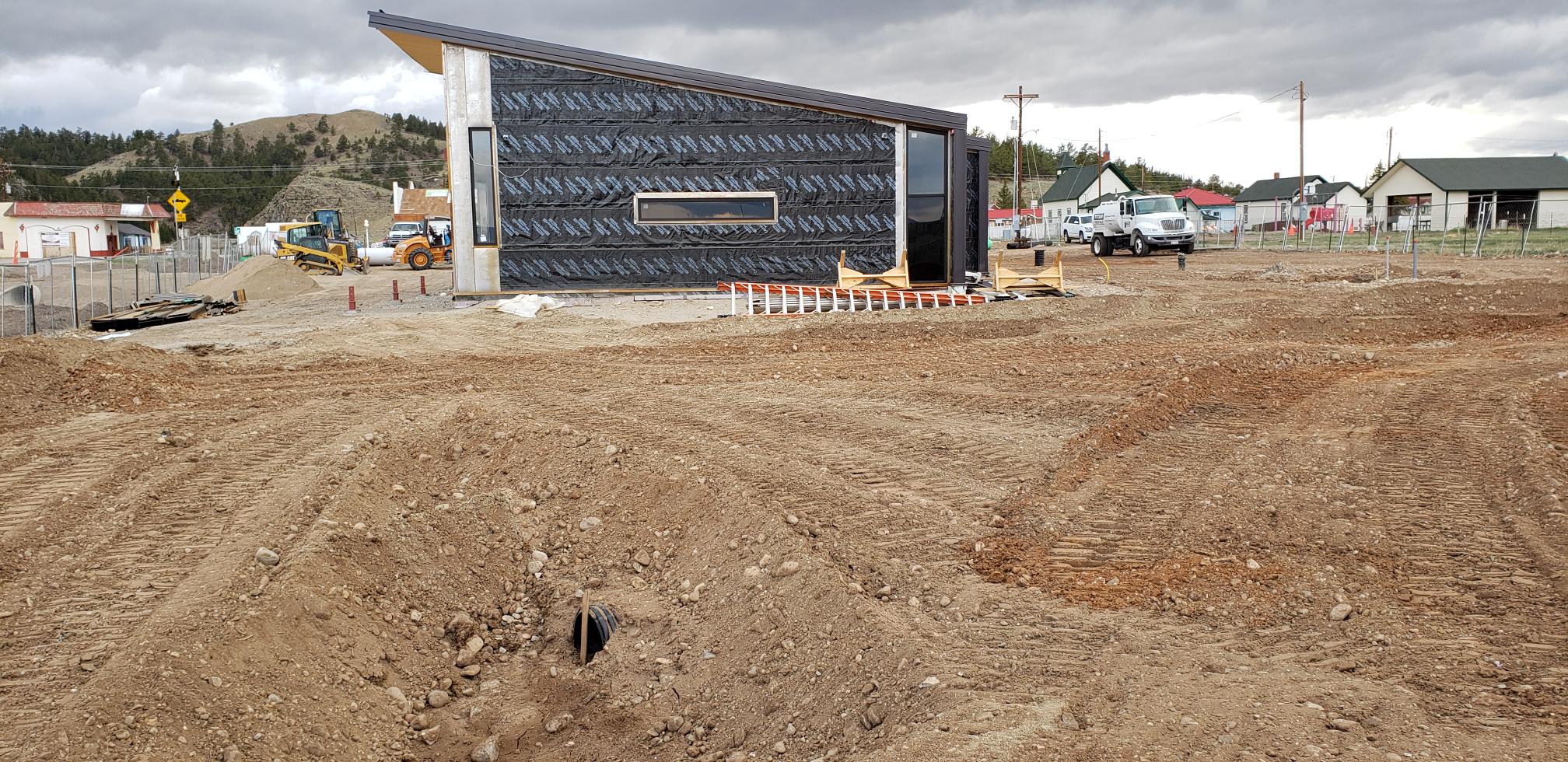 We are replacing the subcontractor responsible for roofing & siding. We expect to be able to show real progress on the exterior. Overall the project remains substantially on schedule.
May 11, 2021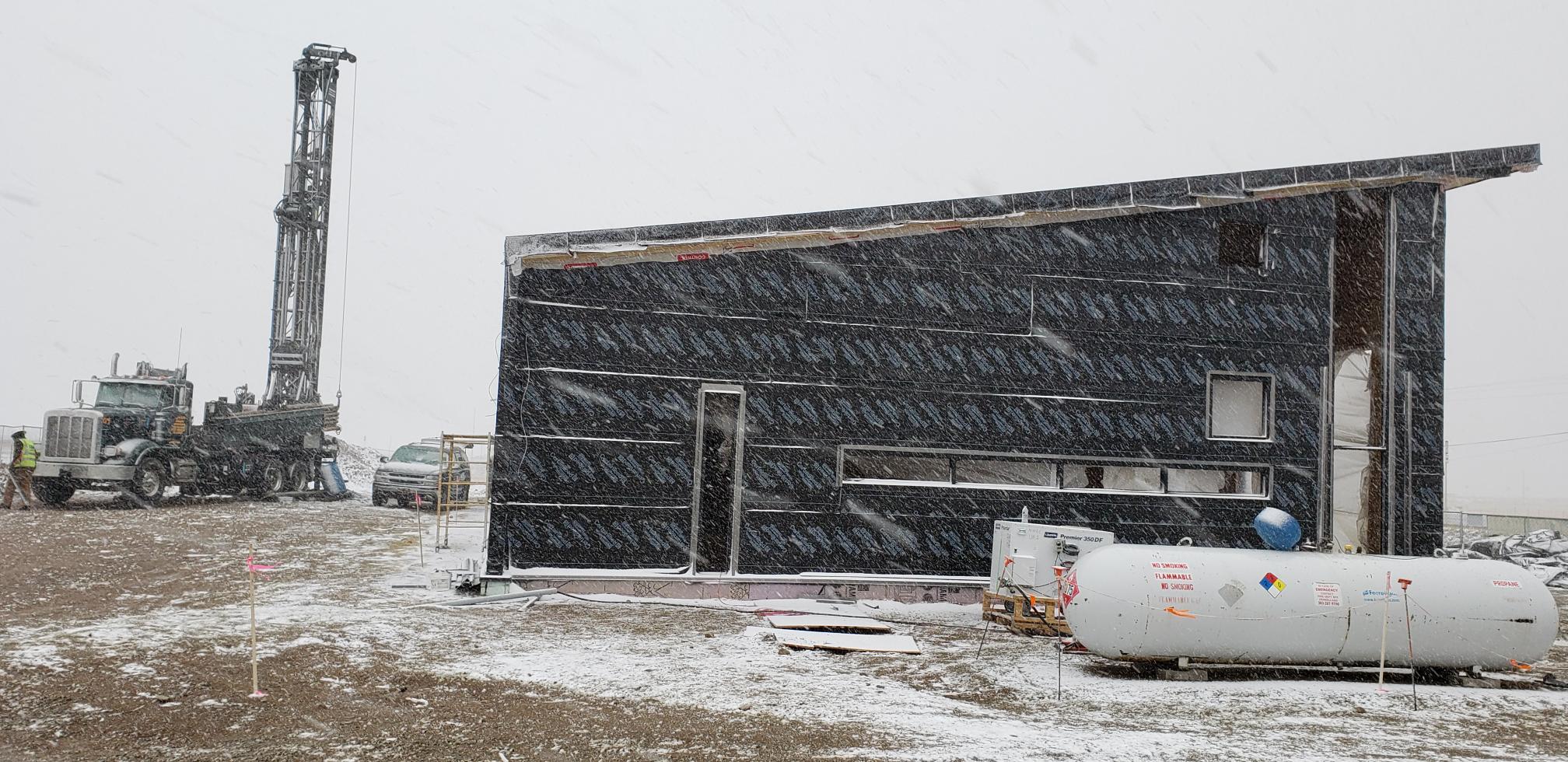 Well is in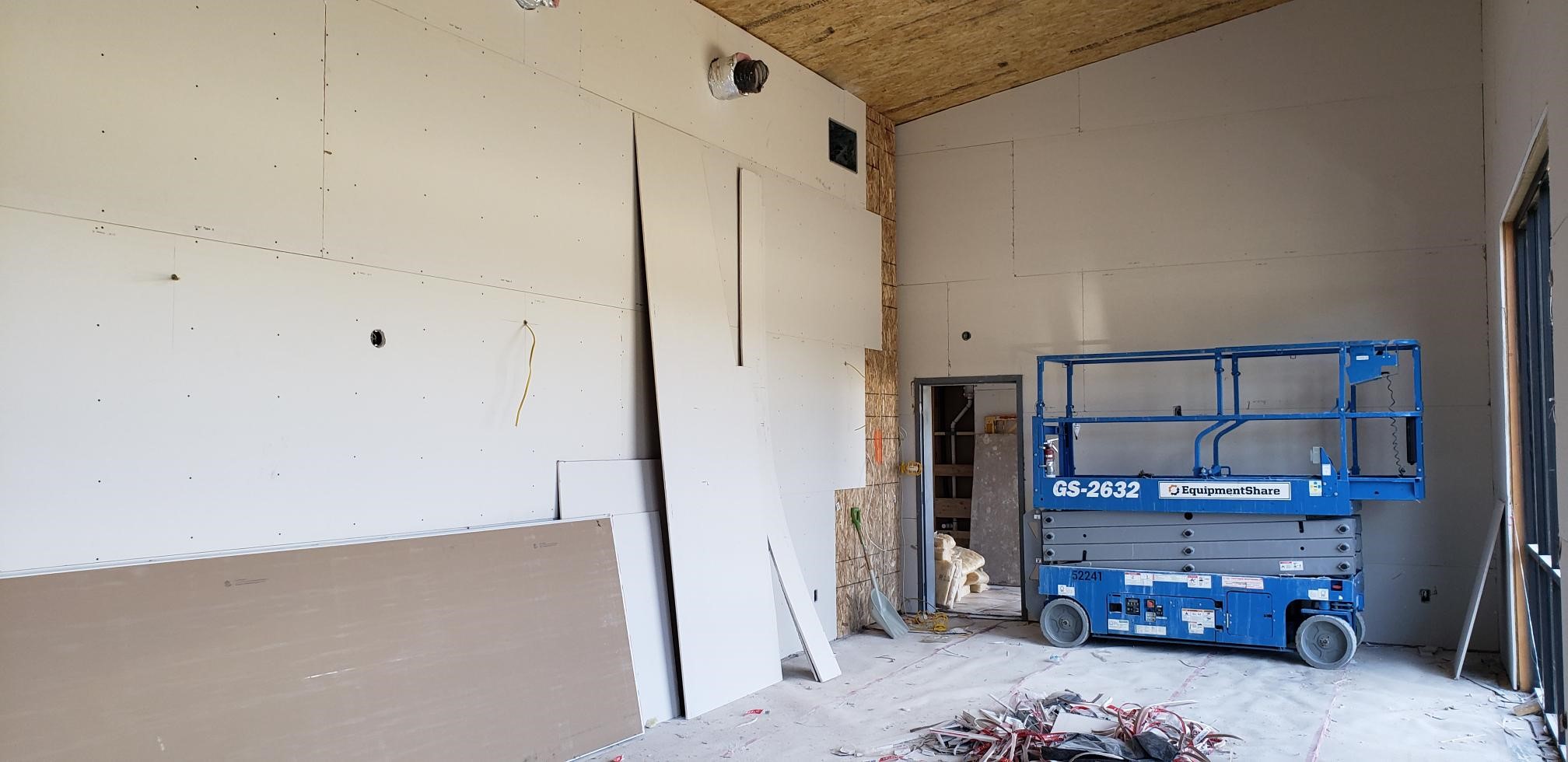 Crew ready room & kitchen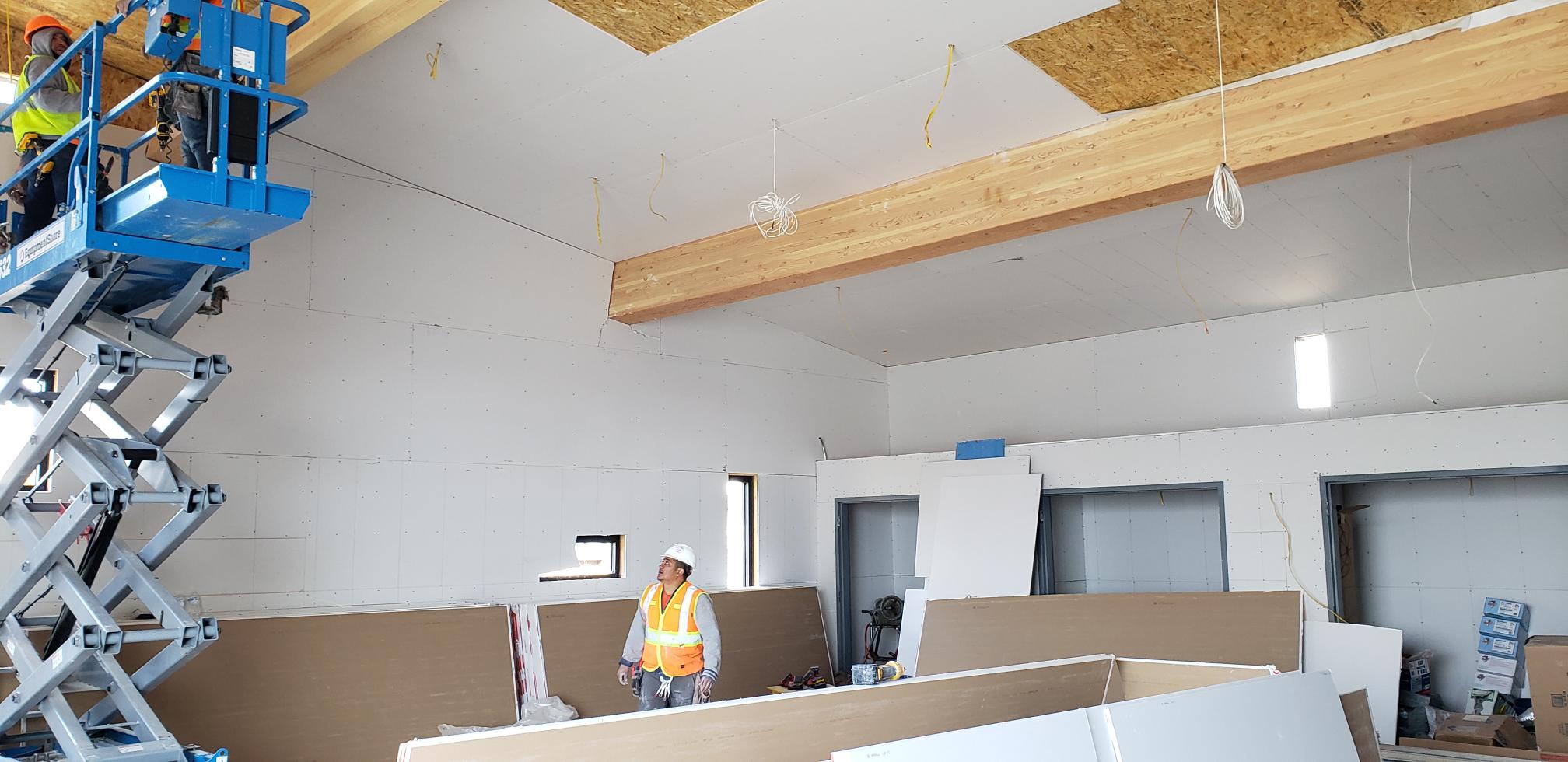 Ambulance bay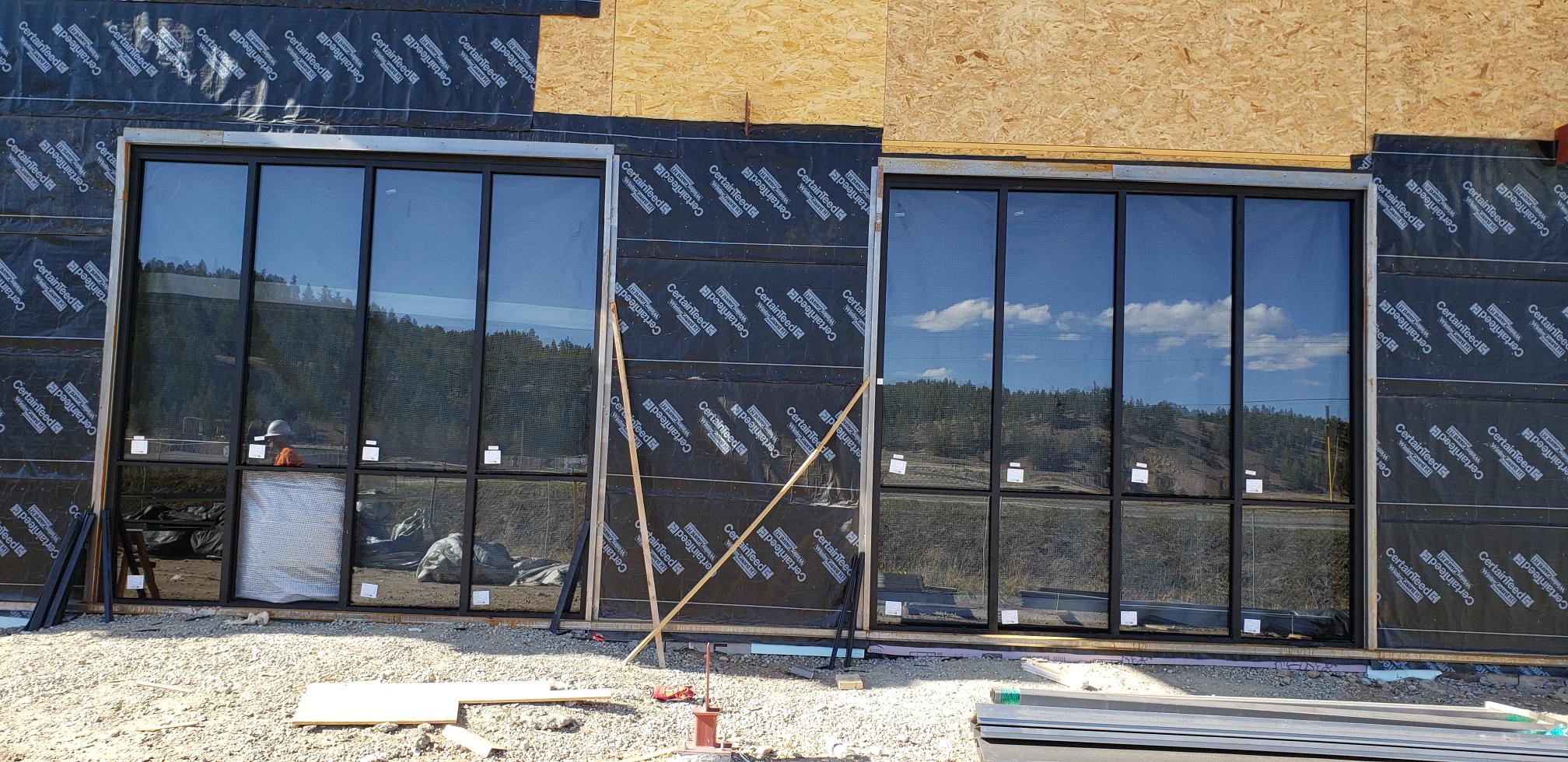 Ready room windows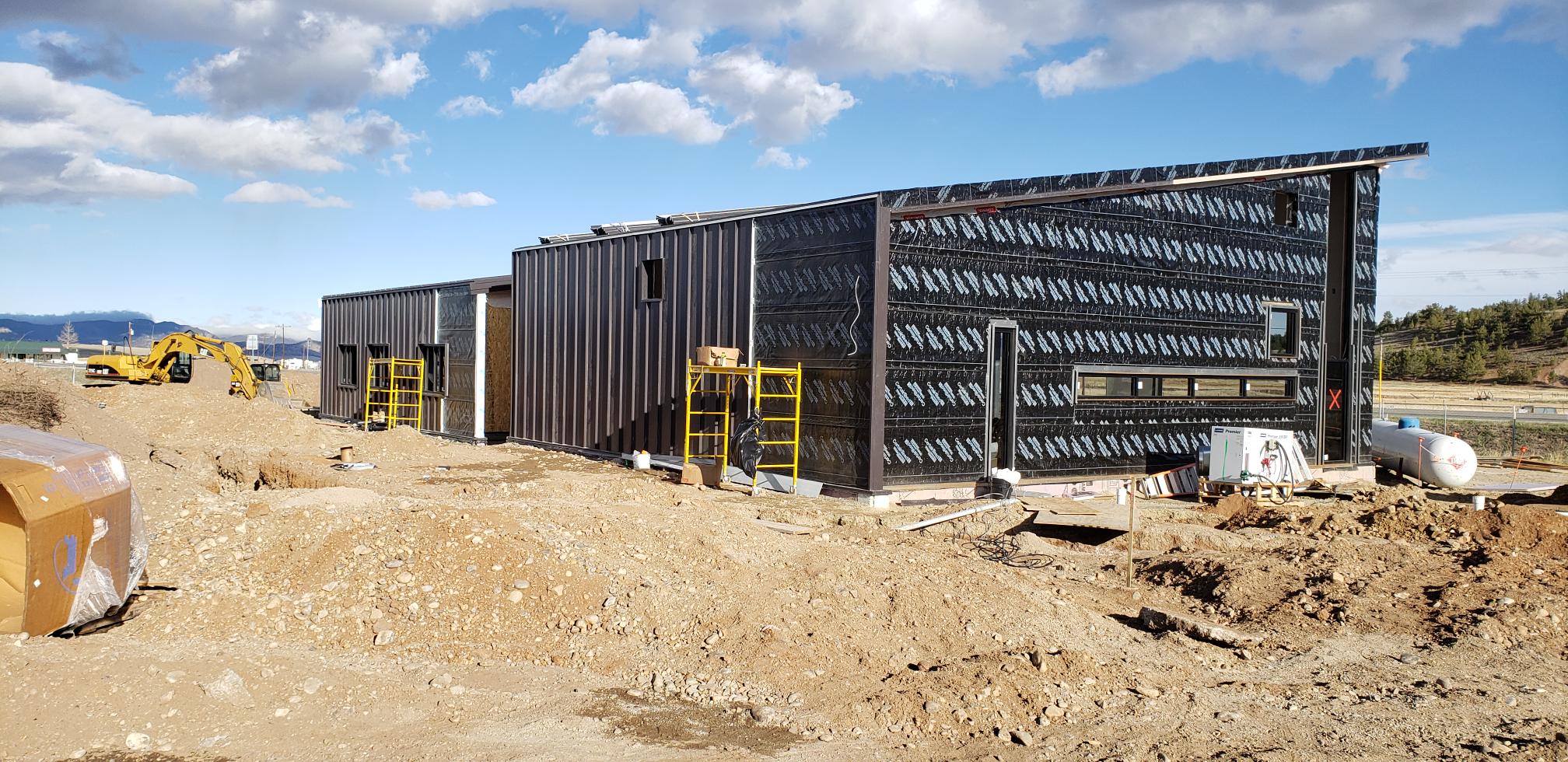 Rear wall siding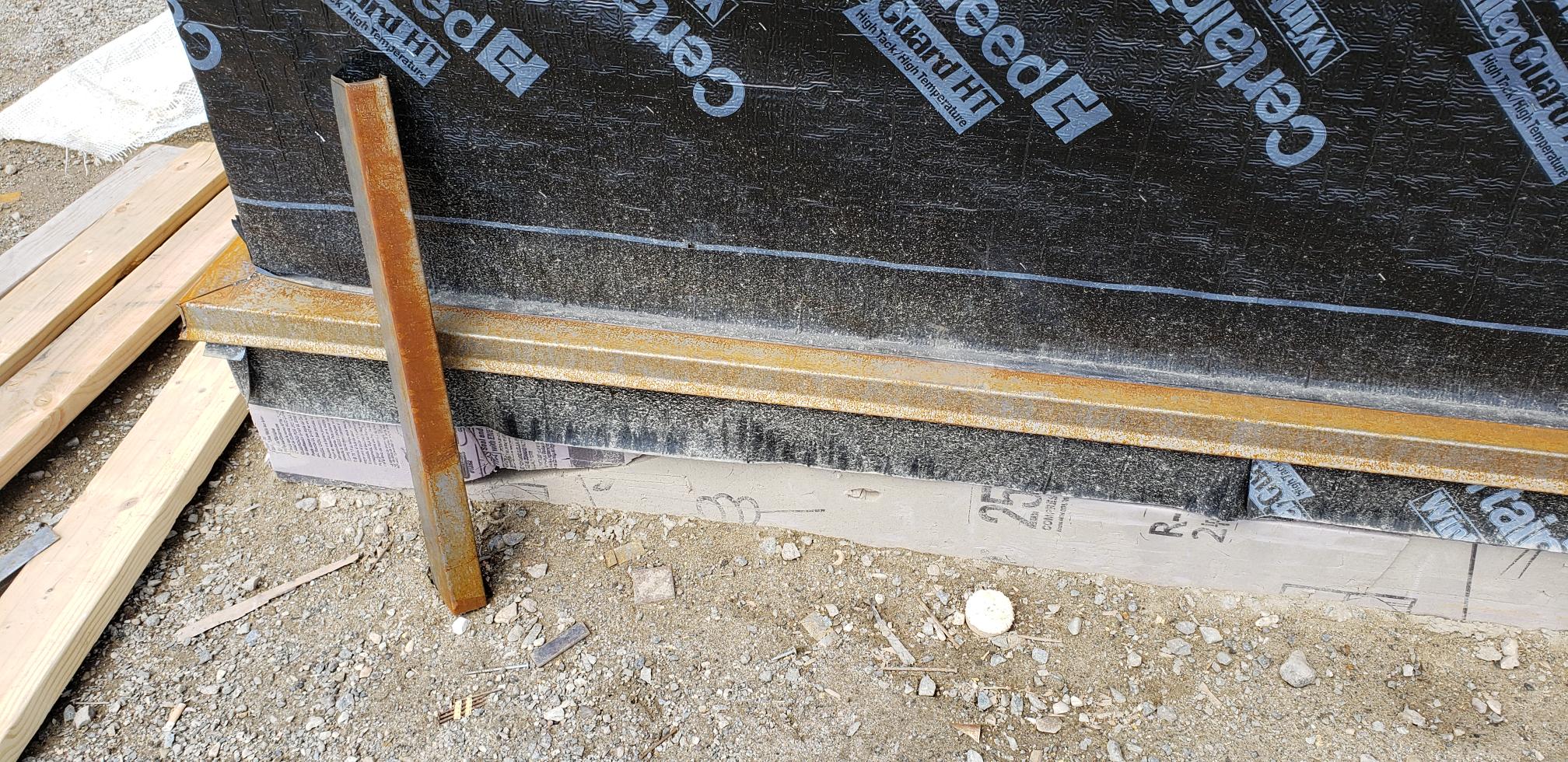 Front & side walls will be clad in steel that will be a controlled rust. Pictured is a sample of the look on new metal.
April 21, 2021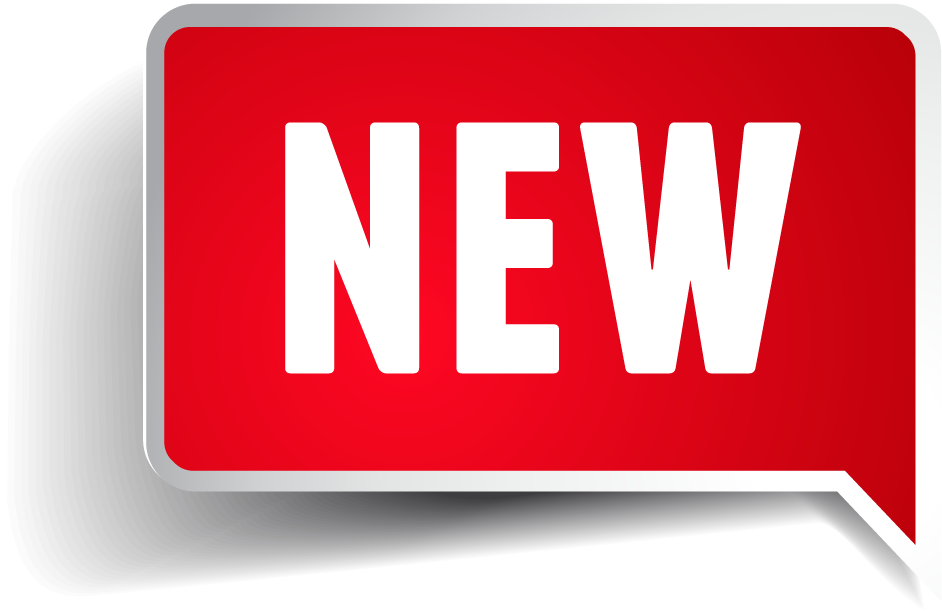 Exterior colors (metal). Roof material will wrap onto the back wall.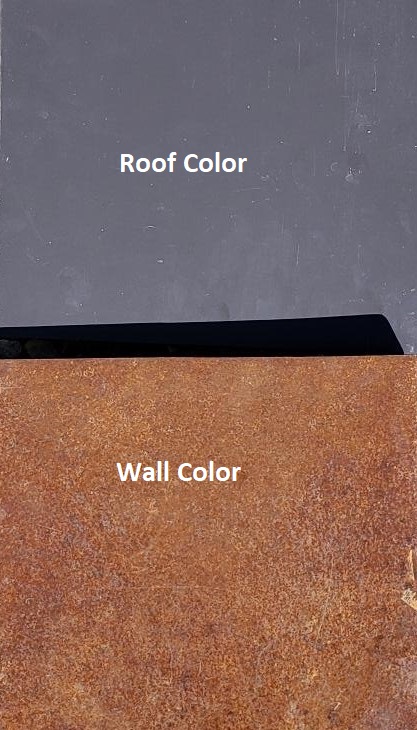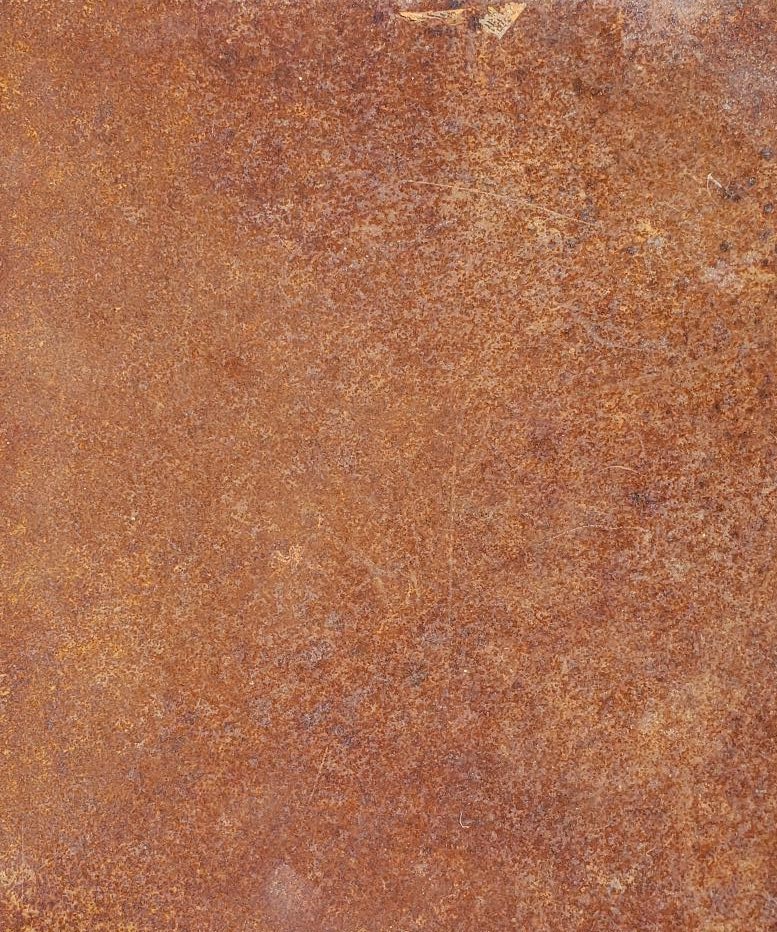 March 11, 2021
The section of the building closest to the viewer is the ambulance bay. A 1st out and a reserve ambulance will be stationed here. A dedicated ambulance "only" driveway will connect to US24. The middle section will house the crew, 24/7. This section includes the kitchen, dorm rooms and restrooms. The furthest section is the public area. It will house a lobby and medical treatment room for "walk-in" patients. The public parking will be located on the side of the building.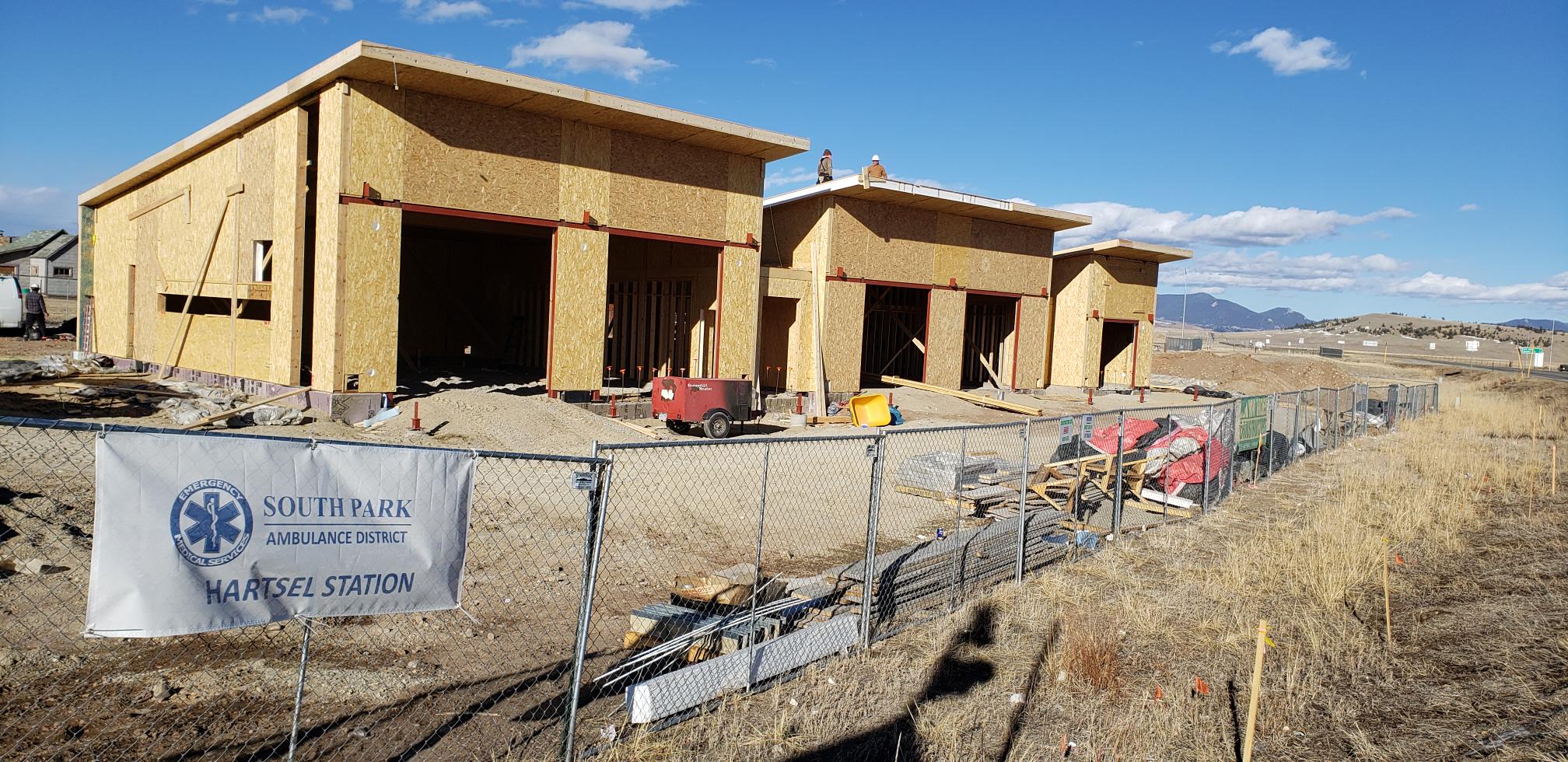 March 3, 2021

February 11, 2021

November 9, 2020

November 5, 2020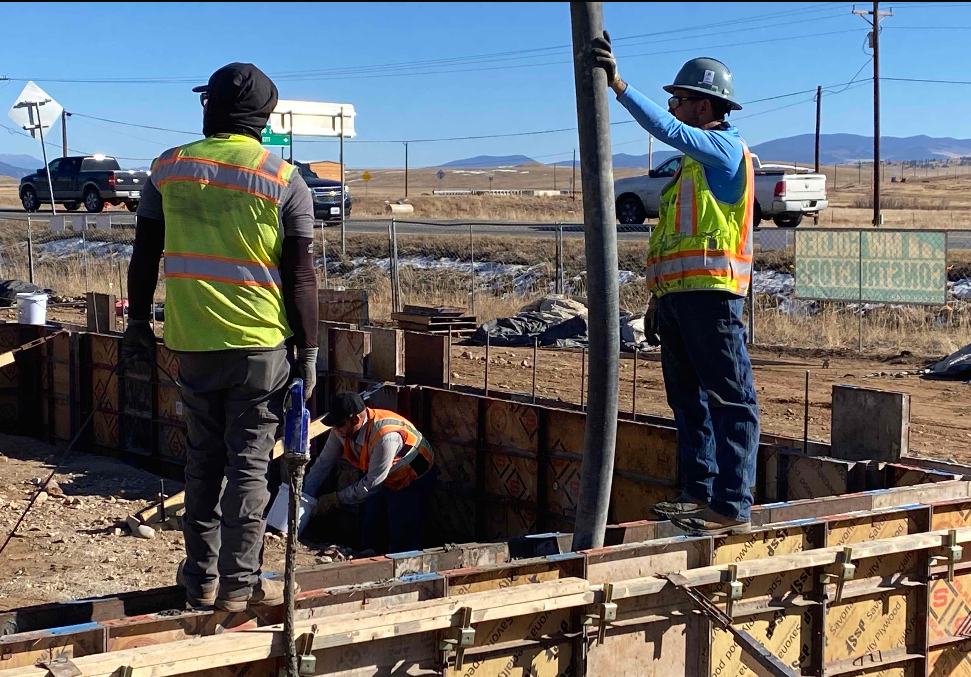 October 14, 2020
On site work has begun. The site is visible from the CDOT camera at US24 & SH9 (south):
September 14, 2020
Foundation permit applied for earlier this month. On-site work will begin upon approval.
CDOT has approved Highway 24 access from the station to the highway.
Final construction documents under review for submittal to Park County Planning department.
July 15, 2020
CONTRACTORS: If you are interested in participating in our project and providing VE input please contact:
General Contractor: MW GOLDEN CONSTRUCTORS
Contact: Adam Alexander
Phone: 303-688-9848
Fax: 303-688-8269
Email: bid@mwgolden.com
Please contact MWGC to request documents and a prequalification form.
For additional questions or comments please send emails to:  chief@southparkambulance.com
JEFFERSON STATION
July 12, 2021
Final construction documents for this project completed and being submitted for building permits. Work on site access to begin soon.
May 27,2021
We own the property. Wildlife-friendly fencing will be installed soon.  The area is home to large herds of antelope and elk. After fencing is completed the highway access will be constructed.
May 11, 2021
Closing on the property 5/26/21. Thank you to Paul & Lorri McDaniel for the generous donation of 3 acres of their ranch. Until they graciously stepped forward, we were at a dead-end in finding suitable property.
Soil testing completed for the civil engineer team and septic design. Site is located on the east side of US285 at MM195.5. Construction to begin mid- June with construction of highway access driveway.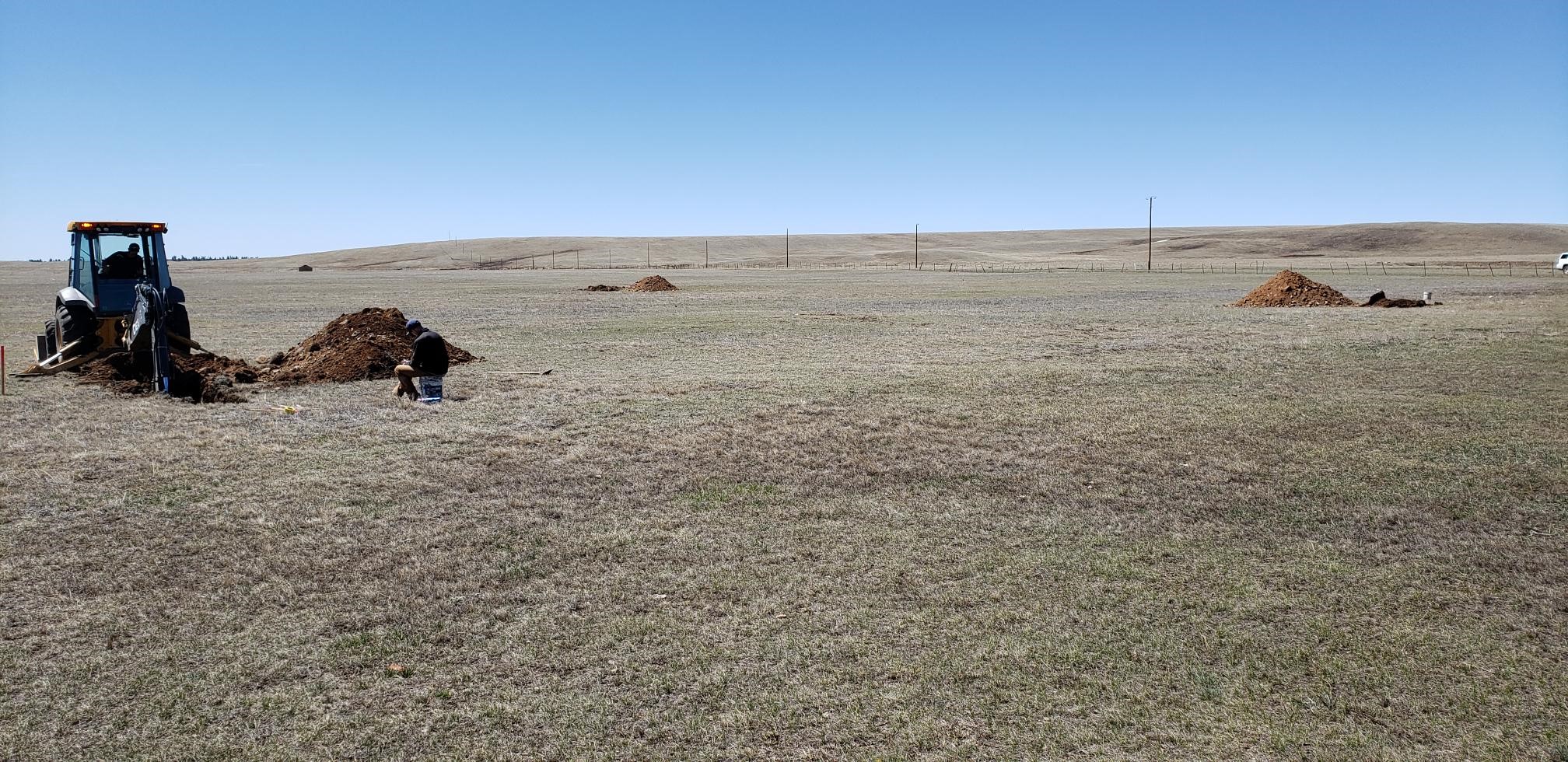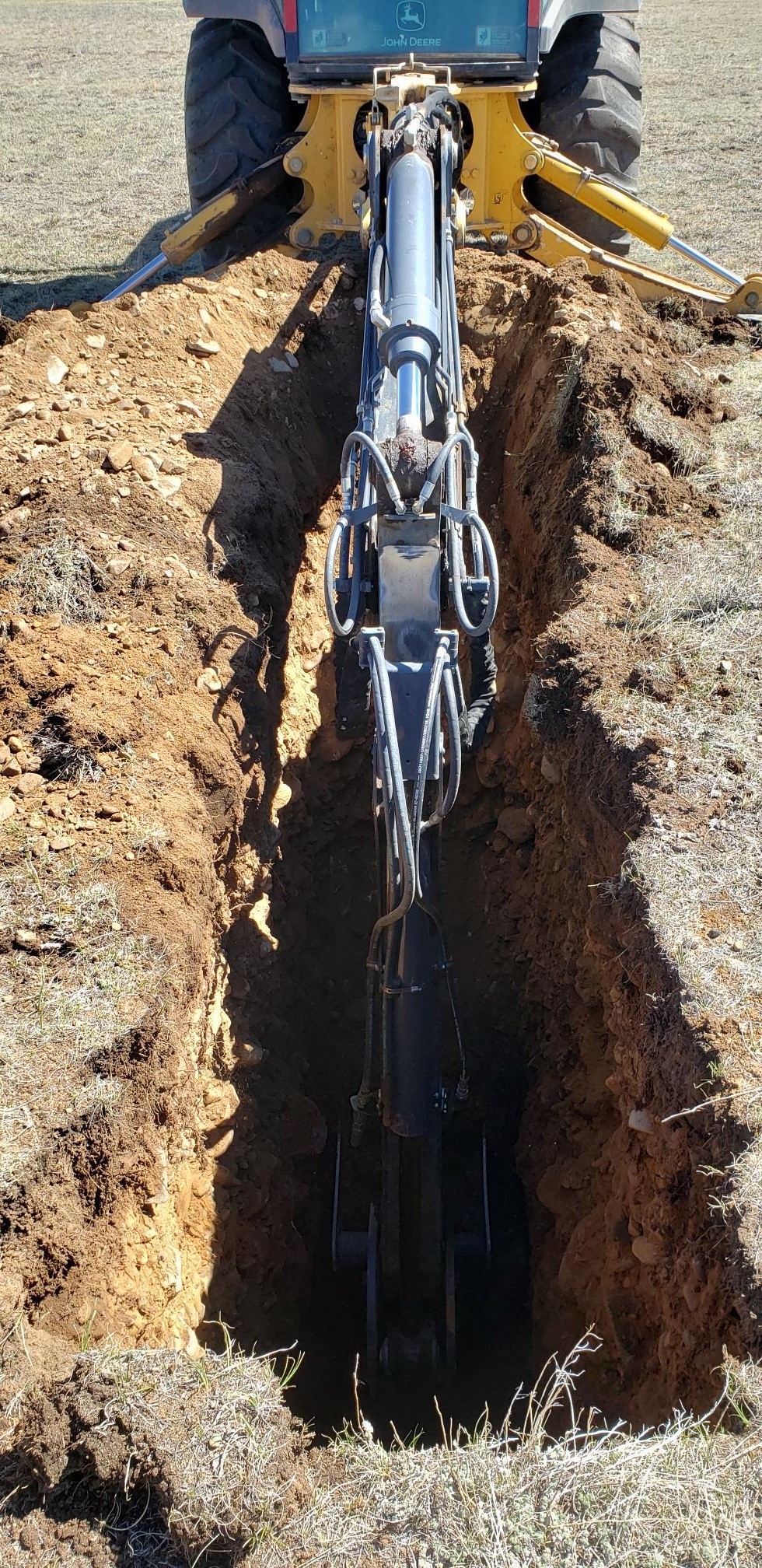 April 21, 2021: We are pleased to announce that we will continue working with MW Golden Constructors for the construction of our Jefferson area station.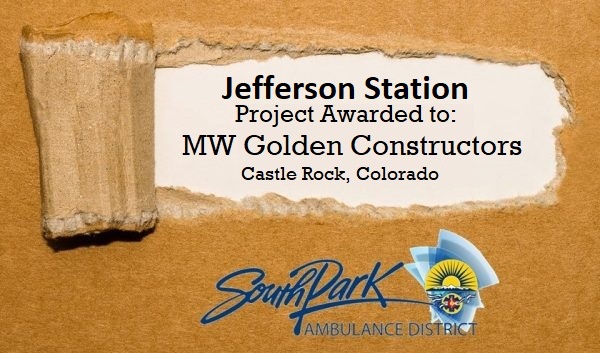 Sub-Contractors interested in submitting proposals use this link ->->->  
Request For Proposal Closed / April 16, 2021
South Park Ambulance District will announce bid award on April 21, 2021.
This is the second of two prototype designed stations to be constructed. Please use the following links:
Request For Proposal
Prototype Construction Documents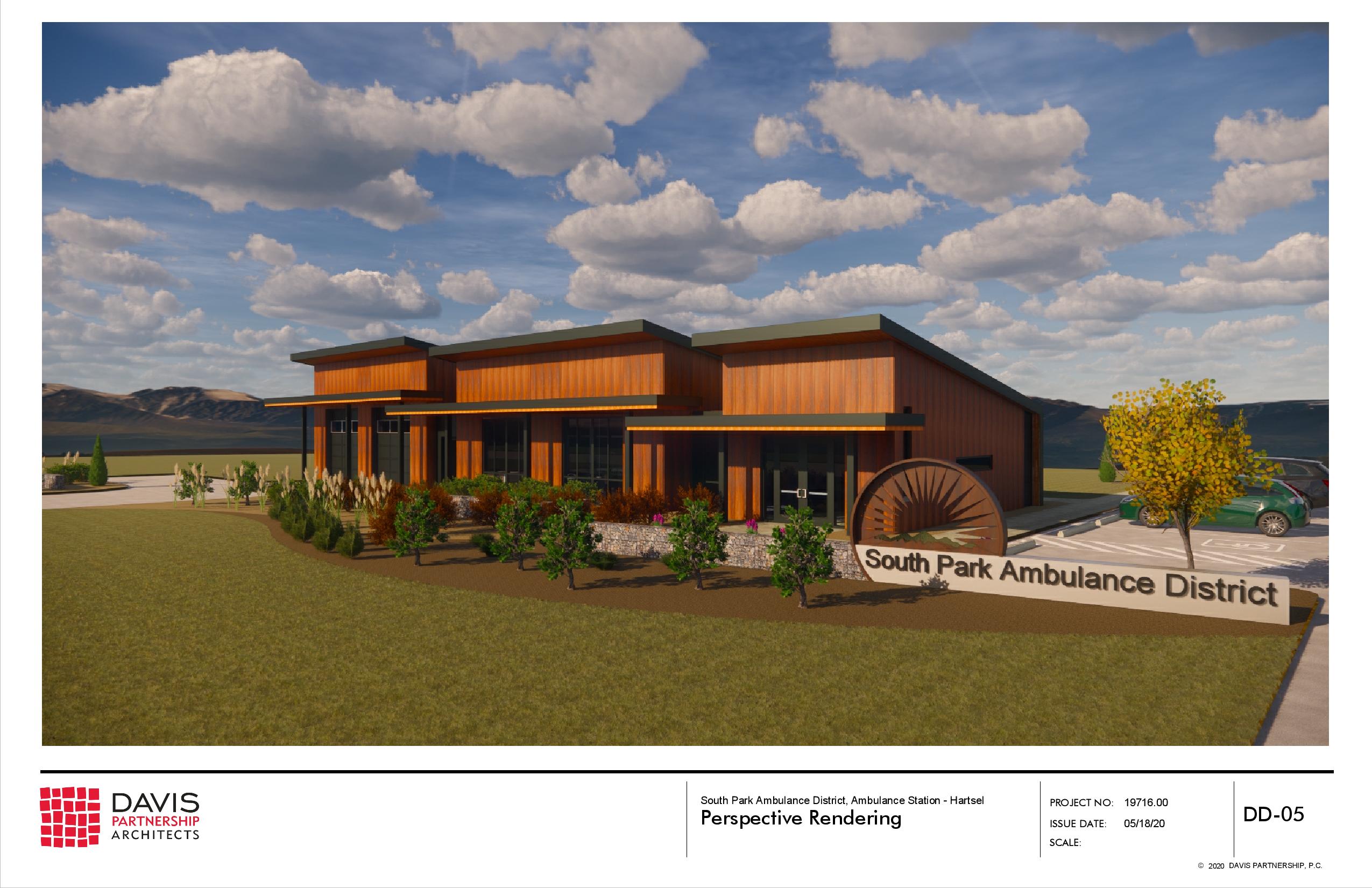 January 24, 2016 Headquarters / 911 Castello Avenue, Fairplay, CO 80440 / 3rd Tuesday of each month @ 6 p.m.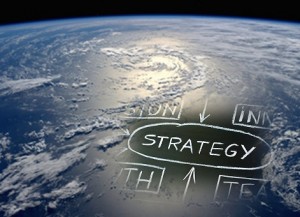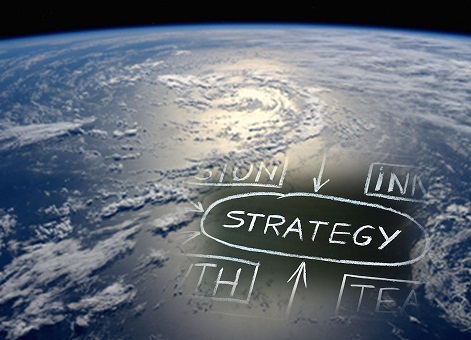 Notice of Regular Meeting / Board of Directors December 7, 2021

Agenda: Meeting of the Board of Directors December 7, 2021  (Coming soon)

The meeting is held in-person & virtually.
If you want to attend this web-based meeting of the board, email a request to: chief@southparkambulance.com for instructions on joining.
Declaration Of A Local Disaster Emergency / COVID-19: March 23, 2020