Weather & Roads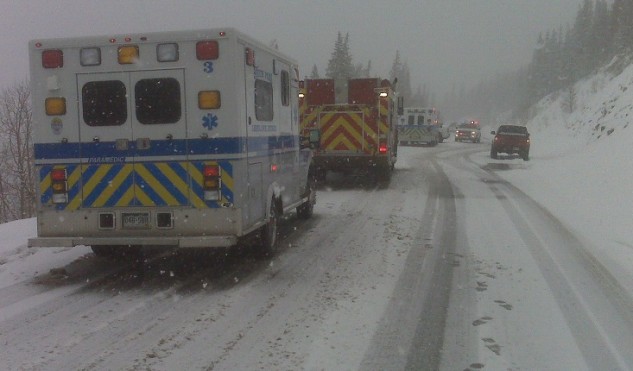 Winter driving conditions are often impacted by blowing snow and very limited visibility. It is not unusual for sustained winds of 75+ mph for hours at a time. Always be prepared for hazardous road conditions. US285 experiences increased traffic especially on Sunday afternoons during ski season. The highway is a designated alternate route during closures of I70. Additionally, watch for wildlife on the roads. We have a very large population of elk , deer and a growing moose population.

Winter Driving Tips:
Summer Traffic
The summer season brings a huge increase in traffic on our highways, county roads and forest service roads. Traffic is especially heavy before and after weekends and holidays. Patience is the best plan. Slow down, enjoy the scenery and avoid making us part of your day.