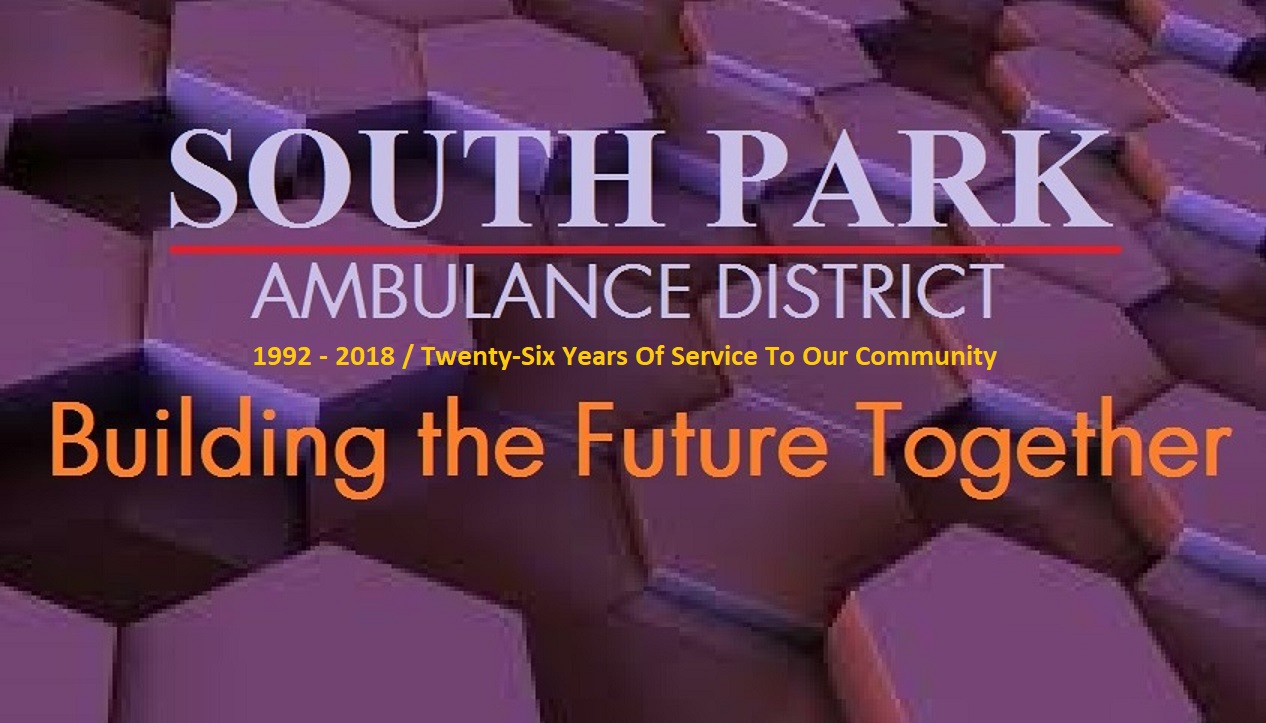 If you own property in the District and are a Colorado registered voter please take our survey.  SURVEY CLOSED-THANKS TO ALL PARTICIPANTS

The Board of Directors of South Park Ambulance District have spent the past year researching additional funding options. The final phase of this process is requesting additional community input. Specifically, will the community support the need for a Mill Levy increase? If a ballot question to increase the Mill Levy is approved by the Board it will be placed on the May 8, 2018 ballot.
The attached information provides details on the issues being considered by the Board. The following link will allow you access to a brief survey. You will remain anonymous when completing the survey. It is estimated that it will take about 4 minutes to complete the 10 questions.
The survey will close Monday 2/19 at 5pm. Please share this link and information to anyone you know. We appreciate your participation in this process. Please use the link below if you have any questions or comments.
To review general information on where we are today, current & future challenges and proposed solutions please use the following link (PDF download):
SOUTH PARK AMBULANCE DISTRICT Survey Info
For additional questions or comments please send emails to:  chief@southparkambulance.com